Description Of Hacking Happiness: Fostering Well-Being in a Digital World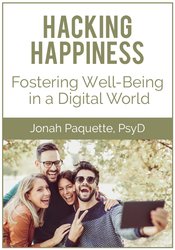 These days, we've become so attached to our digital gadgets, websites, and apps that it's easy to lose sight of a fundamental question: aside from the immediate rewards they provide, are they really making us happier? Many studies have illustrated the potential toxic effects of technology on our happiness.
But with some minor tweaks, we can change our relationship with technology to foster greater health and well-being. This workshop will draw from positive psychology, cutting-edge neuroscience, and recent research on the power of technology.
Objectives
Discover how to identify key practices, such as genuine connection, gratitude, and mindfulness, that can increase lasting happiness and well-being
Discover how to apply a positive psychology perspective as a guide to a more enlightened use of technology
Discover how to implement easy-to-use strategies, such as limiting screen time, taking an occasional technology fast, and emphasizing the sharing of positive experiences, to enhance happiness and fulfillment
Outline
The Pervasiveness of Technology
The digital age
How technology can positive or negatively impact our lives
The surprising amount of time we spend online Happiness 101
Happiness as an old and new pursuit
Myths and misconceptions related to happiness
5 keys to lasting happiness Technology and Happiness
How technology and social media impact our well-being
How technology can help, or hurt, mental health Hacking Happiness
5 practical strategies for changing our relationship with technology
Turning small changes into lasting habit
Target Audience
Psychologists
Physicians
Addiction Counselors
Counselors
Social Workers
Marriage & Family Therapists
Nurses
Other Behavioral Health Professionals
About Jonah Paquette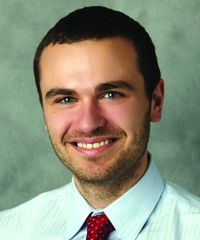 Jonah Paquette, PsyD, works for Kaiser Permanente in the San Francisco Bay Area, where he's the director of clinical training for a postdoctoral residency program. He's the author of Real Happiness: Proven Paths for Contentment, Peace, and Well-Being.
Speaker Disclosures:
Financial: He has an employment relationship with Kaiser Permanente. He receives compensation as a consultant and trainer. He receives royalties as a published author. Dr. Paquette receives a speaking honorarium, recording royalties, and book royalties from Psychotherapy Networker and PESI, Inc. He has no relevant financial relationships with ineligible organizations.
Non-financial: He is a member of the American Psychological Association.
More courses from the same author: Jonah Paquette