In this intensive course, you'll master the skills and competencies necessary to apply CBT with a wide variety of clinical populations.
This is NOT a "one-strategy-fits-all" approach.
Rather, this CBT course offers you a complete collection of practical ways to integrate this empirically supported approach into your very next session.
This online training has been created for helping professionals, including:
Nurses
Counselors
Psychologists
Social Workers
Addiction Counselors
Marriage and Family Therapists
What You'll Discover in This Online Course
Dr. John Ludgate will guide you step-by-step through the following in-depth modules:
Module One: Introductory Concepts of CBT
Get started with the fundamental concepts of CBT. You'll join John as he examines and reveals the power of Aaron Beck's original CBT model.
He'll then walk you through effective strategies for socializing your clients to the cognitive model and three levels of cognition.
John also shares insight on effective CBT clinical application, including session structure and phases of treatment, before looking at some current adaptations of the cognitive model including DBT, ACT, and Schema Therapy.
Module Two: Cognitive Conceptualization
Dive deep into cognitive conceptualization, the cornerstone of CBT that drives treatment planning. Gain an integrative understanding through a series of case studies and role plays.
Module Three : CBT for Bipolar, Depression and Sleep Issues
In module 3, you'll move into the application of CBT to specific problems and symptom sets you see in the clinical setting. You'll focus on bipolar and depressive related disorders as well as sleep issues.
Module Four: CBT for Anger, Anxiety Disorders, & OCD
Further building upon the application of CBT for specific clinical conditions, this section moves into anger management, multiple anxiety disorders including panic and phobias, and OCD. Case studies will demonstrate and reinforce the application of CBT for these conditions.
Module Five : CBT for PTSD and Substance Abuse Treatment, Cluster B Personality Disorder Diagnosis and Treatment
Module 5 moves into the application of CBT for treatment of PTSD, substance abuse, and non-borderline cluster B personality.
You'll learn about making a personality disorder diagnosis, and examine the unique characteristics and corresponding assessment strategies. Additional information on DBT and schema focused therapy will be covered.
Module Six: Borderline Personality Disorder Diagnosis and Treatment
Continue with treatment ideas for additional cluster B personality disorders including narcissistic and borderline personality disorders. The course will conclude with additional case studies and advanced CBT strategies.
About Dr. Ludgate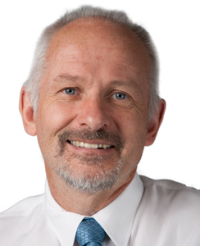 John Ludgate, PhDJohn Ludgate, PhD, is a licensed clinical psychologist who has worked as a psychotherapist for almost 30 years. He is a Founding Fellow of the Academy of Cognitive Therapy. His practice, which involves work in both a private practice and in an outpatient psychiatric center, consists largely of treating clients referred with mood problems and/or anxiety conditions. He is currently working at the Cognitive-Behavioral Therapy Center of Western North Carolina in Asheville, North Carolina.
John is a native of southern Ireland and obtained a Master Degree in Clinical Psychology from the University of Edinburgh in Scotland, and a Ph.D. from Trinity College, Dublin, Ireland in 1990. He trained at the Center for Cognitive Therapy in Philadelphia under Dr. Aaron Beck, the founder of Cognitive Therapy, obtaining a Post-Doctoral Fellowship in Cognitive Therapy from the University of Pennsylvania in 1986. He subsequently became Assistant Director of Training at Dr. Beck's Center.
In the early 1990s, Dr. Ludgate was a Research Clinical Psychologist at the University of Oxford in England and served as cognitive therapist in several outcome studies of panic disorder, agoraphobia, social phobia and hypochondriasis.
He authored Cognitive Behavioral Therapy and Relapse Prevention for Depression and Anxiety (Professional Resources Press, 2009) and was co-editor with Wright, Thase and Beck of Cognitive Therapy with Inpatients: Developing a Cognitive Milieu (Guilford Press, 1993). His other books include Overcoming Compassion Fatigue (PESI, 2014) co-authored with Martha Teater and The CBT Couples Toolbox (PESI, 2018). He has written numerous journal articles and book chapters in the field of Cognitive Behavior Therapy for Anxiety and Depression. He has presented many seminars and workshops on cognitive behavioral approaches, both nationally and internationally.
More courses from the same author: John Ludgate