Description Of Hypnotic Inductions Mastery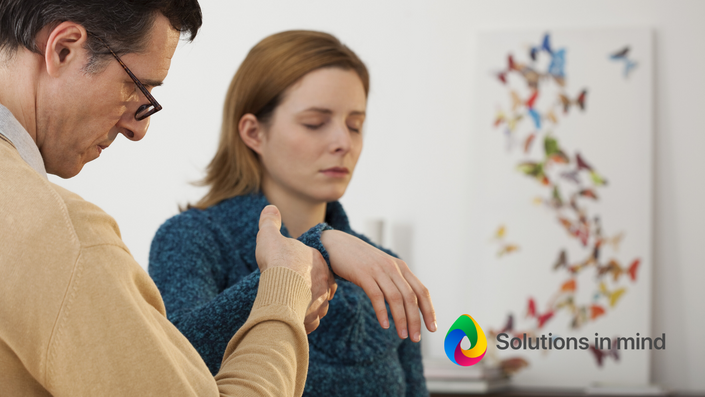 Learn Hypnosis in depth, Master the Hypnotic Induction Process & Learn how to hypnotise using progressive, rapid & instant style Inductions
This course is designed to help you master the art of hypnosis by becoming an expert of the hypnotic induction process and deeply understanding the psychological principles that underpin the subject. This course is vastly more than just a training on 'how to do a hypnotic induction'; it is a comprehensive hypnosis training that will provide deep insights into the nature of suggestible states, how to create them and how they can be utilised for a variety of different reasons. It is also an exploration into hypnotic language and how it can be used with precision to amplify and magnify the responses you get.
This online learning experience comes packed with exercises, mp3's and scripts to help aid your learning.
There will also be multiple demonstrations with a real, live client and de-constructions afterwards.
What you'll learn in Hypnotic Inductions Mastery 
Throughout the course you will learn:
How to dispel the myths and misconceptions of hypnosis.
How to 'prime' a client so that the hypnotic induction process goes smoothly and effectively.
The History of this fascinating subject.
How to create the most effective relationship between you and the person being hypnotised.
The purpose and true nature of hypnotic trance.
The core concepts and methodologies that underpin hypnosis.
Progressive, rapid & instant inductions.
Multiple ways to deepen the experience of hypnosis.
How to create hypnotic effects – such as amnesia, arm catalepsy, arm lifts, time distortion, and more.
Massively amplify suggestibility through the power of convincers.
How to use the power of hypnotic language to pull people into trances.
How to artfully use the power of hypnotic language to weave intricate complexes and seed profound suggestions.
You will be led through the course by Steven Burns, co-owner of the largest NLP & Hypnosis training centres in Scotland and one of the largest in the U.K.
He will leading you through the material, step-by-step, drawing from his experience with close to a thousand one-to-one clients and the many Hypnosis & NLP training courses he has delivered. Steven's experience of the subject spans 19 years.
Course Curriculum
The fundamentals of hypnosis & hypnotic inductions
Introduction & General Overview of Course (8:53)
Exploring Hypnosis – a definition (5:57)
Exploring Altered States & Trance Logic (5:51)
A Hypnotic History Lesson (16:35)
The 3 Purposes of a Trance Induction (13:04)
Exercise – How trancey are you? (7:58)
Different types and styles of Inductions (10:26)
The Direct approach – a further exploration (8:17)
The Indirect Approach – a further exploration (7:03)
The Hypnotic Relationship (10:09)
A Basic Induction – Demo set-up (3:47)
Basic Induction Demonstration (5:21)
The Hypnotic Induction Process
Introducing the Pre-Talk (13:56)
The Priming Principle (6:18)
The Pre-talk Priming Games (18:01)
The Pre-talk – a summary (10:02)
Exercise: Create your own Pre-talk (2:17)
The Induction part one (8:17)
The Pacing & Leading Induction (8:44)
The Betty Erickson Induction Demo set-up (1:35)
The. Betty Erickson Induction Demo (6:21)
Exercise – Betty Erickson Induction (4:16)
Quick Review & Introducing Deepners (6:02)
Fractitionation (6:37)
Demo set-up – fractionation (3:13)
Fractitionation Demonstration (6:08)
Revivification as a deepener (9:47)
Adding Sensory Overlap (4:37)
A Revivification Experience (8:33)
The. Present State To Desired State Model (4:25)
Revivification Exercise (3:17)
Exercise – Create your own Induction (4:24)
Hypnotic Testing – an introduction (6:15)
Convincers (8:24)
The Convincer Loop (10:21)
The Scale of Conviction (10:26)
Examples of Hypnotic Tests & Convincers (14:02)
Hypnotic Testing – Demo set-up (1:14)
Hypnotic Testing Demonstration (7:36)
Rapid and Instant Inductions – the essential difference (13:17)
Hypnotic Induction Demonstrations
A General Overview of the Induction Process (8:46)
Introduction to the Demonstrations (1:44)
Introducing the finger-tap induction (1:03)
Finger Tap induction – with comments (4:40)
Finger Tap Induction Deconstruction (6:56)
Introducing the Amnesia induction (1:04)
The Ammnesia Induction (9:28)
Amnesia induction – Deconstruction (8:32)
Introducing the Hand drop Instant Induction (1:02)
Instant induction – Hand drop (4:12)
Hand drop induction – deconstruction (1:26)
Hypnotic Language
Introduction to hypnotic Language (7:03)
The Hypnotic Politician Example (5:28)
Exercise – The Art of being vague (3:55)
Truisms – the basis of verbal pacing & leading (10:29)
Causal Linkage – becoming elegant (12:29)
Truisms Exercise (3:48)
Trancey Words & Phrases (8:35)
Using Presuppositions – The art of the assumption (5:25)
Presuppositions of Time (7:56)
The most magically, hypnotic word in the English Language (7:48)
The Power of Mind Reading (7:21)
Hypnotic Language – A Framework & Exercises (11:47)
About Steven Burns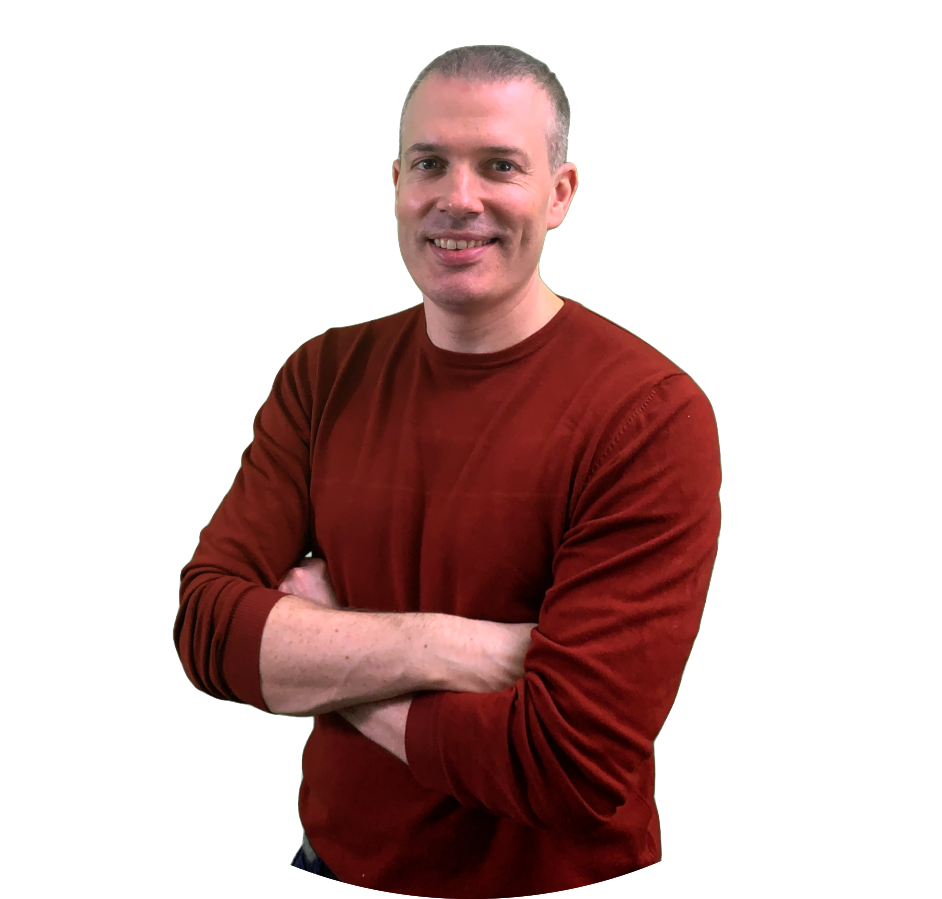 Steven Burns, is a professional therapist, hypnotherapist, Coach & Director of one of the leading NLP (Neuro Linguistic Programming) training & Coaching companies in Scotland, Solutions in Mind.
Steven Burns has trained and coached hundreds of individuals helping them overcome challenges and get more of what they want from life and, back in 2005 at the age of 28 when he put on his first NLP Practitioner course, was one of the youngest ever to deliver NLP trainings in Scotland.
Steven Burns now has over 18 years experience in the field of NLP and draws from many different sources to create a dynamic and long lasting learning experience. His online courses have a global appeal and have sold in 168 different countries.
Steven Burns is passionate about helping people achieve more of what they want out of life and has spent the last three years of his life researching social anxiety, shyness, social anthropology and social confidence.
As well as his NLP training courses and coaching clients, Steven's speciality is in helping people let go of social anxiety and shyness to become more socially confident through a unique blend of one to one coaching, social skills training and social experience.
Steven Burns boasts a healthy corporate profile, having worked with companies such as: the NHS, Macmillan Cancer Trust, Argyll & Bute Council, Bield housing and the Clydesdale bank, to name a few.
He has also spoken at Stirling University, CIPD Branch Fife, the institute of fund raisers, a host of different Business Gateway network meetings, and has been a guest on UCA Radio Station and 3GFM.
Steven Burns is passionate about training and has spent the last 18 years of his life researching communication, influence, personal change, social psychology and NLP.
More courses from the same author: Steven Burns, Solutions In Mind
DELIVERY POLICY:
When will I receive my course?
You will receive a link to download your course immediately or within 1 to 21 days. It depends on the product you buy, so please read the short description of the product carefully before making a purchase.
How is my course delivered?
We share courses through Google Drive, so once your order is complete, you'll receive an invitation to view the course in your email.
To avoid any delay in delivery, please provide an Gmail and enter your email address correctly in the Checkout Page.
In case you submit a wrong email address, please contact us to resend the course to the correct email.
How do I check status of my order?
Please log in to HealingCourse account then go to Order Page. You will find all your orders includes number, date, status and total price.
If the status is Processing: Your course is being uploaded. Please be patient and wait for us to complete your order. If your order has multiple courses and one of them has not been updated with the download link, the status of the order is also Processing.
If the status is Completed: Your course is ready for immediate download. Click "VIEW" to view details and download the course.
Where can I find my course?
Once your order is complete, a link to download the course will automatically be sent to your email.
You can also get the download link by logging into your HealingCourse account then going to Downloads Page.
You may also like: