Description Of The Six Healing Sounds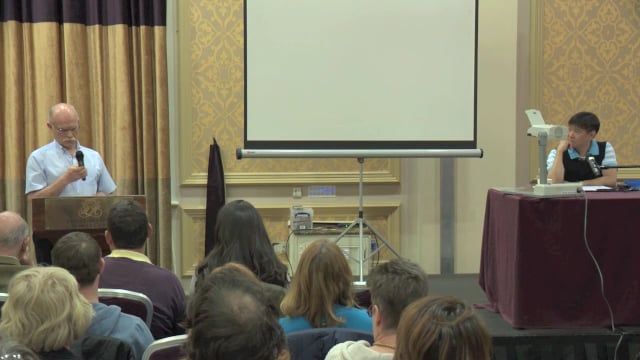 The Six Healing Sounds were developed by Taoist Masters and have been organized according to the Five Elements Theory. The exercises use the power of Qi Gong and Sound to activate, detoxify and regenerate the organ systems to which the sounds correspond.
Learn about the Six Healing Sounds in this easy to follow lecture. Experience the attunement and integration of your energetic physical, mental and emotional selves. Enjoy the practice of the Six Healing Sounds, designed by our ancestors to assist you in taking charge of your health and wellbeing.
About Jeffrey Yuen – ACCM
About Jeffrey Yuen
Daoist Priest and world-renowned Scholar of Daoism and Chinese Medicine, Master Jeffrey C. Yuen continues to share his extraordinary insights into Daoist Philosophy and Classical Chinese medicine.
Today Jeffrey is recognized internationally as a master scholar, teacher and practitioner of Classical Chinese Medicine. This includes Acupuncture, Herbal Medicine, Nutrition/Dietetics, the therapeutic use of Stones and Essential Oils, Tai Qi, Qi Gong and Daoism. Indeed, as a Daoist priest, Jeffrey is at the forefront of the restoration of the spiritual roots of Chinese Medicine. His teachings rooted in the spiritual tradition of Daoist mysticism bring a clarity, wisdom and depth to Chinese Medicine rarely found today.
Jeffery Yuen was the Dean for Academic Affairs for the Acupuncture Programme at the Swedish Institute, New York, USA. His teachings have served as the basis of the first Ph.D. program developed in the field of Classical Chinese Medicine, now offered at the American University of Complementary Medicine in Los Angeles. He is president of the International Tai Chi Institute of New York City.
He has speaking engagements around the world every year and lectures regularly at the Academy of Classical Chinese Medicine, Ireland. Daoist Healing Arts, Asheville, North Carolina, American University of Complementary Medicine in Los Angeles, New England School of Acupuncture, Societal Italiana de Cinese Agopunctura in Italy, and the Academy of Chinese Healing Arts in Switzerland
He was the first non-physician to be approved by the American Medical Association (AMA) to confer Continuing Medical Education Units (CMEUs) in courses/seminars to physicians.
His awards include the first Oriental Medicine Educator of the Year award given by the American Association of Acupuncture and Oriental Medicine (AAAOM) in 1995, Clinician Award in Physical Education, presented by the American Association of Health, Physical Education, Recreation and Dance (AAHPERD) in 1994 for his work with children and the elderly, and Award of Outstanding Contribution to the Field of Oriental Medicine presented by the New Jersey Acupuncture Association in 1991. More recently Jeffrey was voted the "Best Master/Teacher" in an extensive Internet survey of practitioners of Chinese Medicine entitled "Best of TCM 2010".
About Paul McCarthy
Paul McCarthy has wide experience in the various modalities of Western Medicine, Psychiatry, Psychology, and Classical Chinese Medicine. Paul has also been interviewed by a number of journalists on various topics and has written a variety of articles for the Irish Medical Times.
After completing training in General and Psychiatric Nursing and postgraduate training in Operating Theatre and Rehabilitation Nursing in various hospitals in Dublin, Paul McCarthy graduated with distinction from the New University of Ulster, in Northern Ireland, as a Nurse Teacher.
He lectured in Psychology, Psychiatry, Medicine and associated subjects at St John of God Hospital and St Michaels Hospital in Dublin for six years. He was Director of in-service training during this period. He then worked for an international Hospital Management company as Director of Medical Recruitment where he gained experience of healthcare systems throughout Europe, North America, Middle East, Russia and the Far East.
Over the past 30 years he has completed training in Holistic Medicine, Counselling, Management, Acupuncture and Chinese Herbal Medicine from such diverse organisations as the Acupuncture Foundation of Ireland; School of Chinese Herbal Medicine, Oxon, UK; Irish Management Institute; Institute for Advanced Research in Asian Science and Medicine, New York; Orientacion Holistica, Mexico; Institute for the Development of Emotional and Life Skills, USA and Nanjing University of Traditional Chinese Medicine, Nanjing, China.
In 1999 Paul McCarthy established the Summerhill Clinic in Co Dublin, Ireland as a centre of excellence for Complementary and Alternative Medicine. Therapies provided include Acupuncture and Chinese Herbal Medicine, Physical Therapy, Homeopathy, Chiropractic, Aromatherapy, Reflexology, Shiatsu, Therapeutic Massage, Tuina and Psychotherapy and Counselling. Over the past number of years he has attended seminars on Classical Chinese Medicine with Jeffrey Yuen in Europe and the United States. As founder of the Academy of Classical Chinese Medicine he is very keen to promote a greater awareness among practitioners of Traditional Chinese Medicine in the spiritual and philosophical roots of their profession.
About ACCM
Academy of Classical Chinese Medicine, founded by Paul McCarthy, ACCM is devoted to broadening the practice of Acupuncture, Herbal Medicine and other Daoist Healing Arts by reclaiming the heritage of Classical Chinese Medicine as guided by the Daoist Priest – Master Jeffrey C. Yuen.
More courses from the same author: Jeffrey Yuen