Description of Body Language For Leaders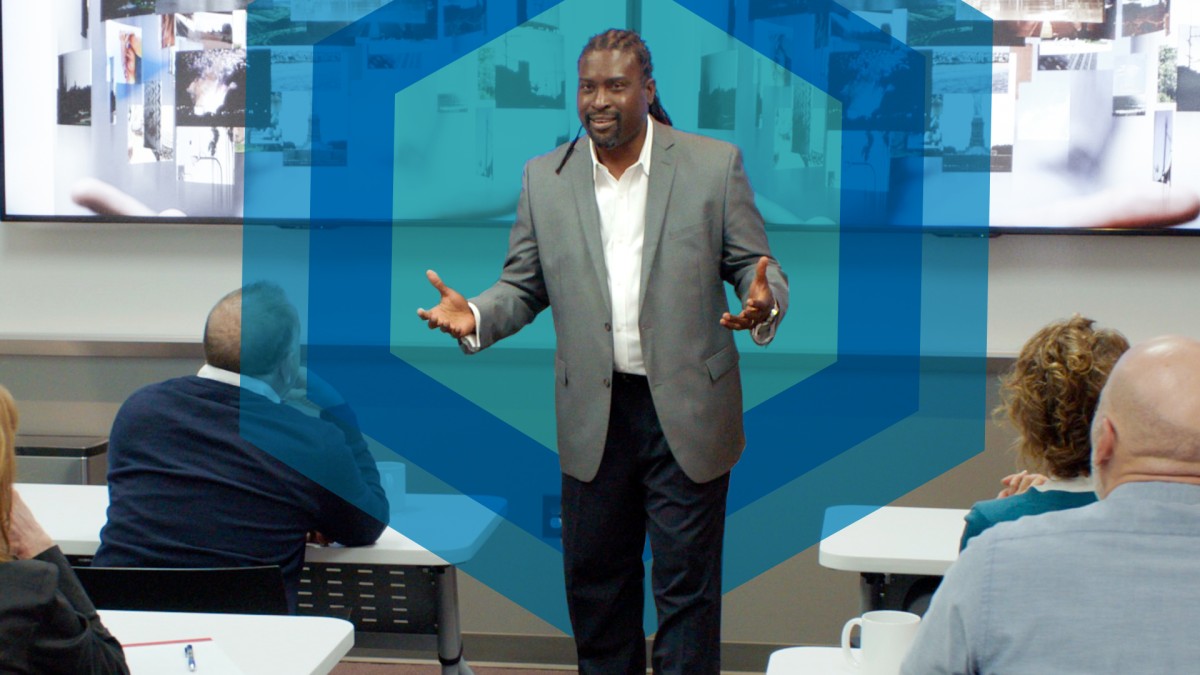 Research shows that when your verbal and nonverbal signals are out of alignment, people are forced to choose between what they hear and what they see. And subconsciously, they'll believe your body language. In this course, workplace body-language expert Carol reveals how body language is perceived and often misread, and shares tips for making a positive first impression within the first few seconds of any interaction.
She also discusses the role of body language in cross-cultural communication, delves into the importance of body language for leaders, and shows how you can establish leadership presence. Finally, she provides simple and effective tips on communicating with gestures and stance.
Contents
Introduction
Body language in your role as a leader
1. How People Read Your Body Language
How body language is read
Cross-cultural body language
Body language that matches your words
2. Making a Positive First Impression
Making a positive first impression
Ten key elements of shaking hands
3. How Leaders Are Evaluated
Establishing a leadership presence
Conveying warmth and empathy
Conveying confidence
4. Vocal Delivery
Evaluating your vocal tone
5. Gestures and Stance
Communicating with your hands
Communicating with your feet
Understanding the use of space
Conclusion
About Carol Kinsey Goman, Ph.D.
International keynote speaker on Leadership Presence • Creator of LinkedIn Learning's best-selling video course "Body Language for Leaders" • Award-winning author of "Stand Out: How to Build Your Leadership Presence"
She helps talented professionals expand their leadership presence and body language skills to become more influential, collaborative, and motivational. Working in-person and virtually, she is a keynote speaker at over 400 client organizations: corporations, conventions, universities, and government agencies in 32 countries
She is the award-winning author of "STAND OUT: How to Build Your Leadership Presence" and "The Silent Language of Leaders: How Body Language Helps – or Hurts – How You Lead. Her two LinkedIn Learning's video courses: 1) the best-selling "Body Language for Leaders" (with over 2 million views) and 2) the more recent, "Collaborative Leadership."
More courses from the same author: Carol Kinsey Goman
DELIVERY POLICY:
When will I receive my course?
You will receive a link to download your course immediately or within 1 to 21 days. It depends on the product you buy, so please read the short description of the product carefully before making a purchase.
How is my course delivered?
We share courses through Google Drive, so once your order is complete, you'll receive an invitation to view the course in your email.
To avoid any delay in delivery, please provide an Gmail and enter your email address correctly in the Checkout Page.
In case you submit a wrong email address, please contact us to resend the course to the correct email.
How do I check status of my order?
Please log in to HealingCourse account then go to Order Page. You will find all your orders includes number, date, status and total price.
If the status is Processing: Your course is being uploaded. Please be patient and wait for us to complete your order. If your order has multiple courses and one of them has not been updated with the download link, the status of the order is also Processing.
If the status is Completed: Your course is ready for immediate download. Click "VIEW" to view details and download the course.
Where can I find my course?
Once your order is complete, a link to download the course will automatically be sent to your email.
You can also get the download link by logging into your HealingCourse account then going to Downloads Page.
You may also like: